This on-demand webinar, led by Episerver customer Ahmed Marzouk from Cleaner's Supply along with Episerver's Ed Kennedy, talks through the digital transformation journey Cleaner's Supply embarked on and shares lessons they learned along the way.
Digital experience is vital to build successful relationships between B2B companies and their customers. In this webinar Ahmed Marzouk from CleanerSupply.com and Episerver's Ed Kennedy, delve into how to create a successful ecommerce site that delivers an incredible customer experience.
Cleaner's Supply candidly shares their experience, challenges and learnings from their digital transformation journey and details the business process and ecommerce technology strategic plan they used.
In this on-demand webinar, you will learn:
How to build a digital commerce user experience that stands out and keeps buyers coming back
How a single cloud platform best serves the needs of internal and external stakeholders
What it really takes to digitise and personalise the B2B buyer experience
The importance of mobile-first, rather than mobile-responsive, navigation optimized for customers in the field
Speakers: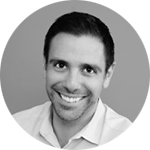 Ed Kennedy - Senior Director, Commerce Evangelist, Episerver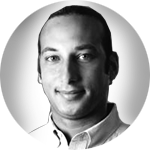 Ahmed Marzouk - Director Of Information Technology, Cleaner's Supply